While Mary H was getting the groceries together for the goodies, I was still sitting on my butt on the barstool, looking at several of the myriad of catalogs she gets in the mail with one eye, and watching her work with the other. Work fascinates me, you know.....I could watch it all day. I did get up for a coke or to wander once in a while. On one such mini trip, I decided to try to take a picture of a picture Mary has on her wall. It is of my Mom and her sister, Aunt Pat, taken circa 1923 or 1924. It has some glare from the glass but I love this picture. Mary has promised to have a copy made for me: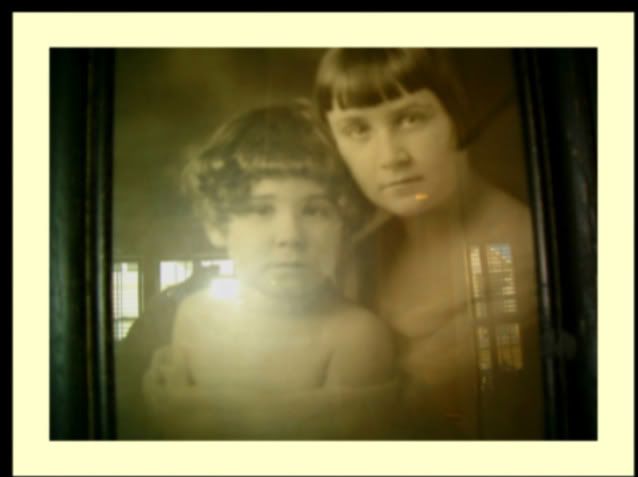 I had just sat down again, when Mary Hell's daughter, Sis and her son, Jared, came in to pick Bill up for a basketball game her other son, Levi was playing. Sis's B-Day is two days after mine so the goodies under construction were for her too. She's too cute to have a son taller than her and he's only 13! Last year when I saw him he was about eight inches shorter. Handsome couple, aren't they?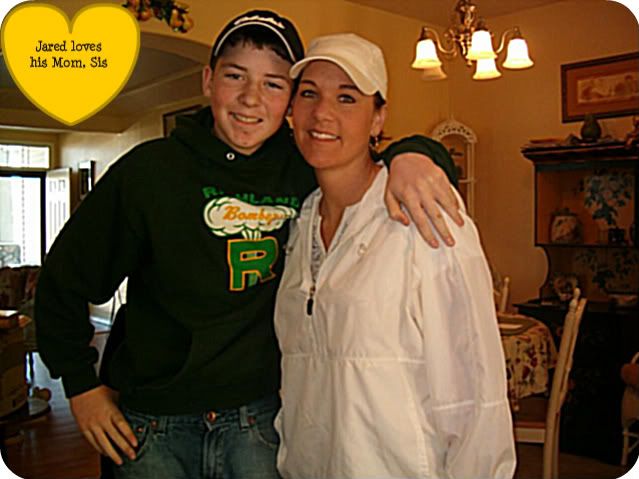 I promise tomorrow, I will reveal the finished products of Chef Mary Hell. Amen and Good Night!